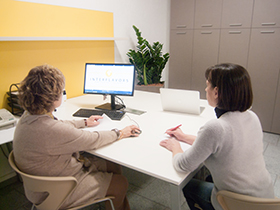 For over thirty years INTERFLAVORS has been producing a wide range of polyvalent selected flavours that are applicable in almost all food sectors such as beverages and syrups, confectionery, ice cream, as well as in the pharmaceutical and zootechnical field.

Our nature and life respect and consciousness has led us to develop an assorted selection of natural flavors and most recently the "Flavors of the Sun" series: organic certified natural flavors.

Thanks to its technical and commercial staff and to Miss Serena Dolara's commitment (Master Degree in Chemistry and Pharmaceutical Technology), on the path of her family tradition, INTERFLAVOR has been constantly growing and developing new projects.

Commitment and passion represent the indispensable endowment for satisfying old and new customers, providing high quality products as well as a careful and punctual service.